The Lumonite Slimvest V2 is a battery vest with incredible comfort and light weight that is compatible with Lumonite Slimcore batteries in the DX series. This model is an updated version of the very popular Lumonite Slimvest, which has received very good reviews. The battery vest is designed and perfectly adapted for activities such as running, orienteering, skiing, mountain biking, climbing and similar activities where you need to have your hands free together with a long battery life. The battery mount, which sits at the back of the vest, locks the battery in place so that it cannot move sideways or up and down, even in difficult terrain and tough conditions.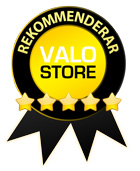 The entire construction is well thought out, very soft and flexible. The material is light and made of durable ethylene-vinyl acetate, weight only 169 grams. The vest sits tightly on the body and distributes the weight of the battery evenly in the middle of the upper back - which means that the weight of the battery is hardly felt at all. The vest is in an adjustable One-size size, which can be adjusted so it fits most people.
Battery harness for increased comfort and centered weight when running, orienteering, skiing, cycling and similar activities!
In this updated Lumonite Slimvest V2, the developers have taken user feedback into account, which has resulted in several improvements. Among other things, the design of the waist band has been changed to a slightly wider and stronger band for increased comfort, also with a greater range in the adjustment space so that the vest can be adjusted even more than with its predecessor. Another development can be found in the battery mount, which is now more substantial with a new type of support plate that lies against the back and protects against possible chafing, in addition, the entire mount for the battery is more robust to really ensure that the battery is held in place.
On the back of one shoulder we find yet another innovation in Lumonite Slimvest V2, namely Lumonite Releasy which gives the user the opportunity to attach a spare light for easy access to it. This mount is compatible with Lumonite Compass R-, Vector- or Pixel, among others. This bracket can be purchased separately here or in the "Slimvest + Lumonite Releasy bracket" package.
Popular among demanding athletes!
The Lumonite Slimvest V2 is ideal for all types of activities where lighting is required for longer periods. The ergonomic vest has excellent adjustment options that make it suitable for all body shapes. The material is made of flexible, light and durable ethylene-vinyl acetate with a weight of only 169 grams that closes tightly to the body when tightened. The vest's soft but durable material means that it can be worn comfortably outside clothing as well as directly against the skin. 12 months warranty!
Technical specification
Compatible with