Several elite athletes around the world have chosen Lumonite for their daily training and racing lamp. Team Lumonite athletes are also involved in our product development – when the products are tested and accepted by the most demanding users there is, we can't go much wrong!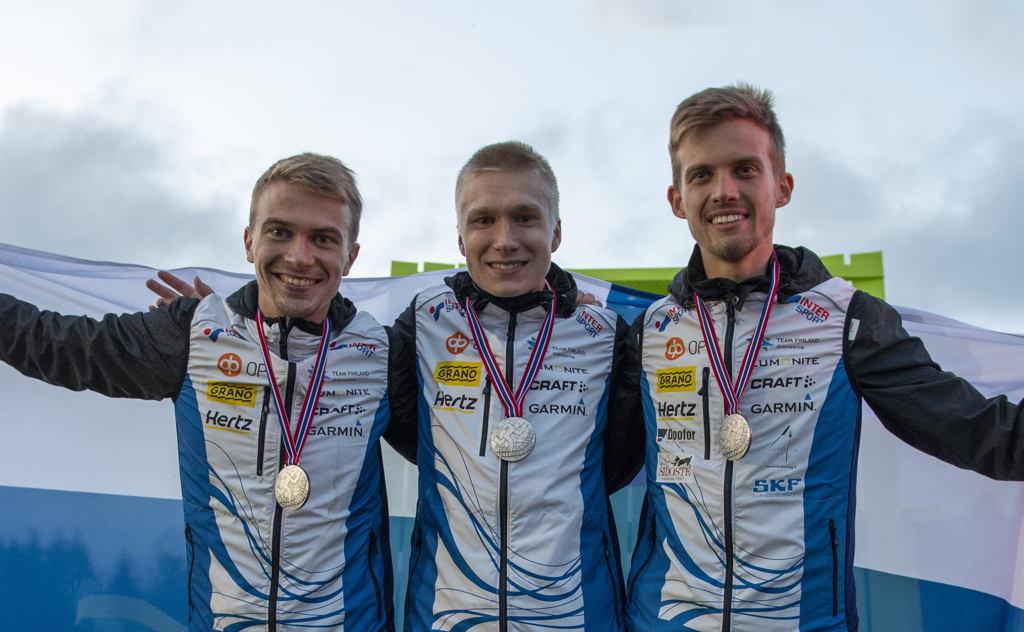 photo: Pirjo Valjanen, Suomen Suunnistusliitto
Team Finland
Orienteering
Lumonite from Finland is one of the Main Partners of Finnish Orienteering Federation. Finland has won 16 relay medals and 30 individual medals in World Orienteering Championships since 2000. In 2019, Finland won its first men's World Championship relay medal for 10 years when Aleksi Niemi, Elias Kuukka and Miika Kirmula achieved 2nd place in the relay. We are proud to support our own National Team in the sport we love.
---
Thierry Gueorgiou
Orienteering
14-time world champion of orienteering. The grand old man of orienteering has created a long and respectable career keeping on the world top year after year. Thierry was born in France, lives now in Uppsala, Sweden and after his active career, coaches Sweden's national team. Involved in Lumonite product development.
Thierry about Lumonite Leader:
"The Leader is clearly the most sensational headlamp I have been able to test during my elite career. This is absolutely the best combo between power, and comfort. Even though it is lightening your environment as no other lamp, it remains light in weight and comfortable. And night navigation becomes as simple as in day time."
---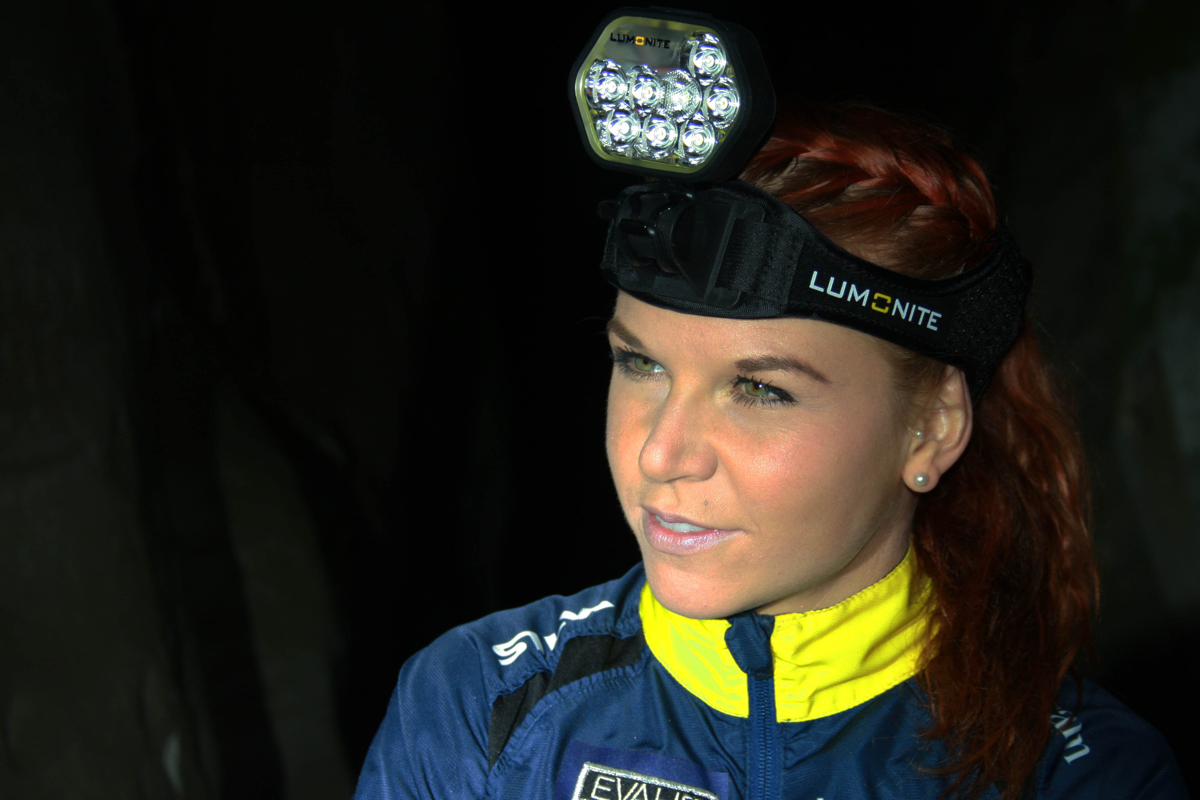 Karolin Ohlsson
Orienteering
One of the best female orienteers in the world. A rising star who has already won several medals in Swedish, European and World Championships. Placed 2nd in Orienteering World Cup 2018. The fastest silversmith in the world represents Järla Orientering club and Swedish National Team. A solid part of Lumonite test group and a great, colorful person.
Karolin about Lumonite Leader:
"Finally night feels like a day! Leader lightens up whole forest and makes winter training so much easier"
---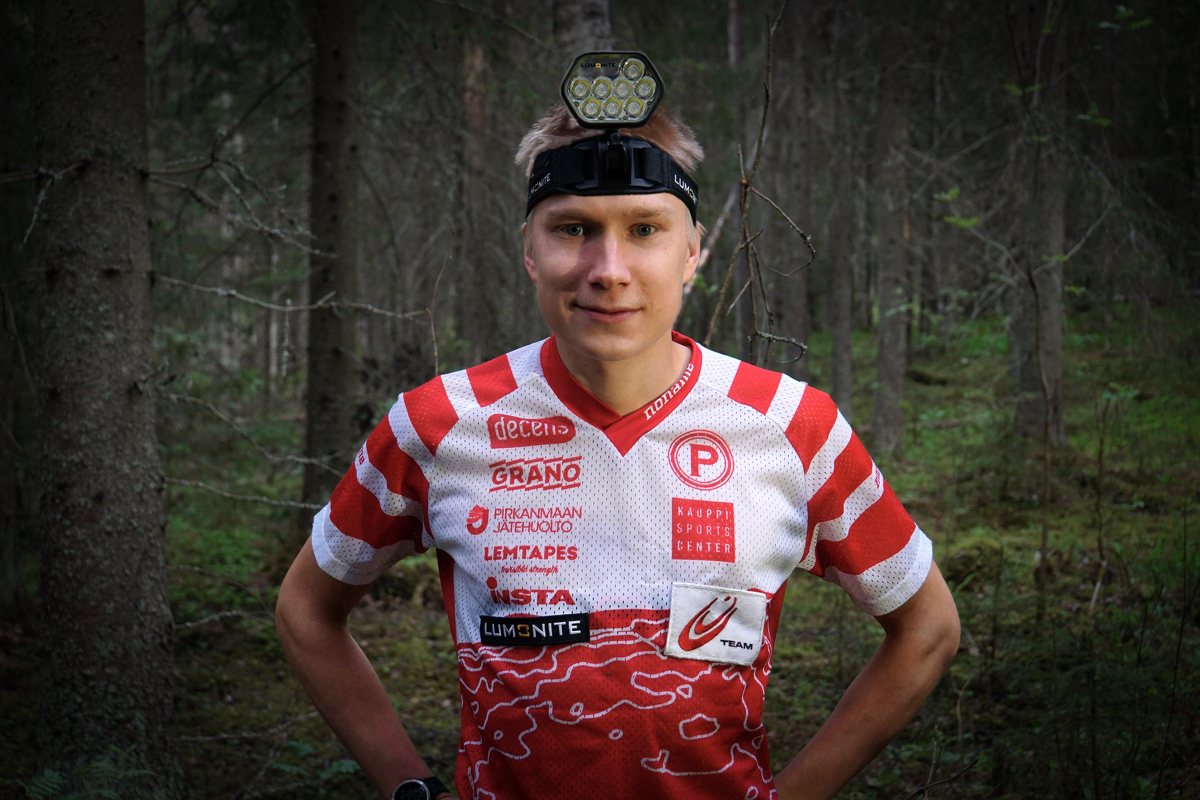 Elias Kuukka
Orienteering
One of the best night orienteering specialists in the world. Elias represents Tampereen Pyrintö orienteering club and Finnish national team.

Elias about Lumonite Leader:

"Leader almost makes me miss dark November nights already in June :D Plentiful light output meets lightness in this lamp, where every detail has been refined already and I can focus on orienteering! In my lamp, I also appreciate reliability, long battery life and ease of use, I just double click to full power and get going! Also the battery vest is great, it keeps the battery firmly against back and doesnt let it move even in the fastest ride."
---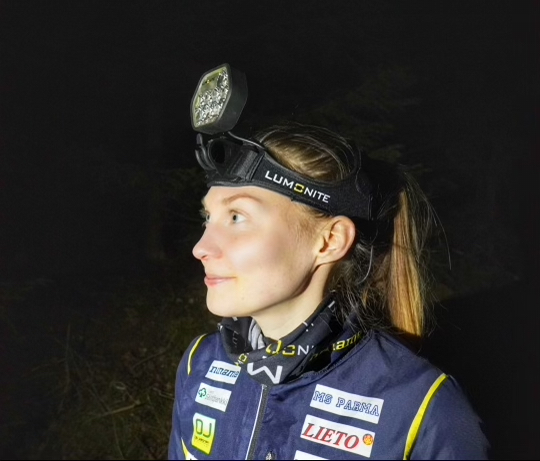 Maija Sianoja
Orienteering
Finnish champion on long distance and in sprint. Maija represents MS Parma orienteering club and Finnish national team.
Maija about Lumonite Leader:
"Lumonite Leader is definitely the best headlamp I have ever orienteered at night. Thanks to great power of the light and reliability of the lamp I don't need to hesitate anymore when going to dark forest. With this lamp I can enjoy night orienteering. The headband and battery vest are easy to wear and fit well, especially for women it's important you can fit your ponytail easily with the headband."
---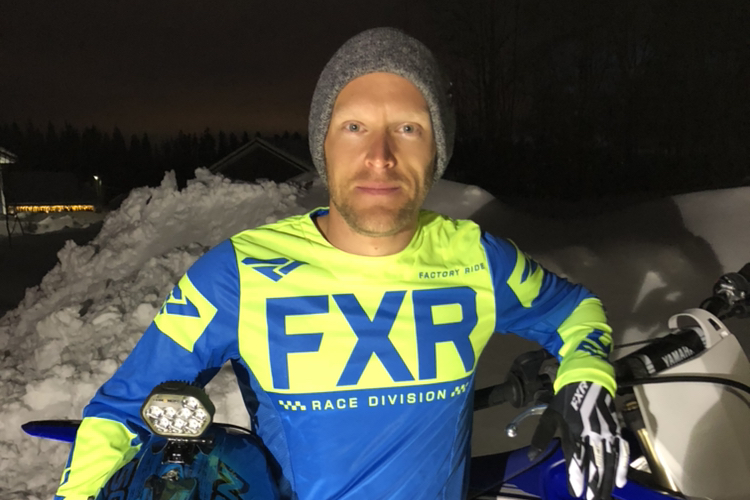 Eero Remes
Enduro
3-time World Champion of Enduro. Eero won T2 class World Championship in 2018 and T1 class World Championship in 2015 and 2016. Uses Lumonite lamps in training and racing.
Eero about Lumonite Leader:
"In Enduro, the requirements for a racing lamp are brightness, a long and wide reaching beam and light weight. In this kit they are all standard! Incredible brightness in such a compact packet. The light is conveniently attached to the helmet with the Gopro bracket, so it is easy to install and remove if necessary! Battery life is good. I can recommend this light set for both amateurs and racers!!"


---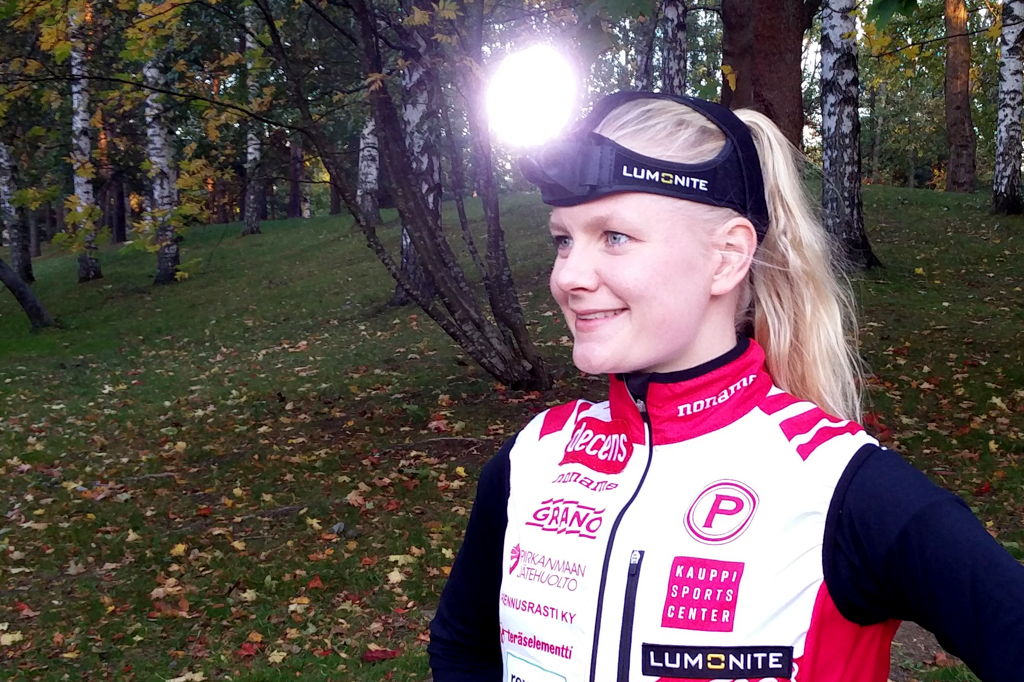 Lotta Karhola
Orienteering
2-time Finnish Champion of night orienteering and Finnish Champion of extra long distance. As a night orienteering specialist, the very most demanding user of a headlamp! Lotta represents orienteering club Tampereen Pyrintö and besides orienteering, works as a doctor. Part of Lumonite test group.
Lotta about Lumonite Leader:
"Lumonite Leader truly is the shiniest lamp of the woods. It illuminates further and better than others, but still doesn't blind you when reading the map. Despite its power, the lamp is light weight and easy to use. With this lamp, it is hard not to find the checkpoints, and thanks to its long operation time, it never lets you down in the darkness."
---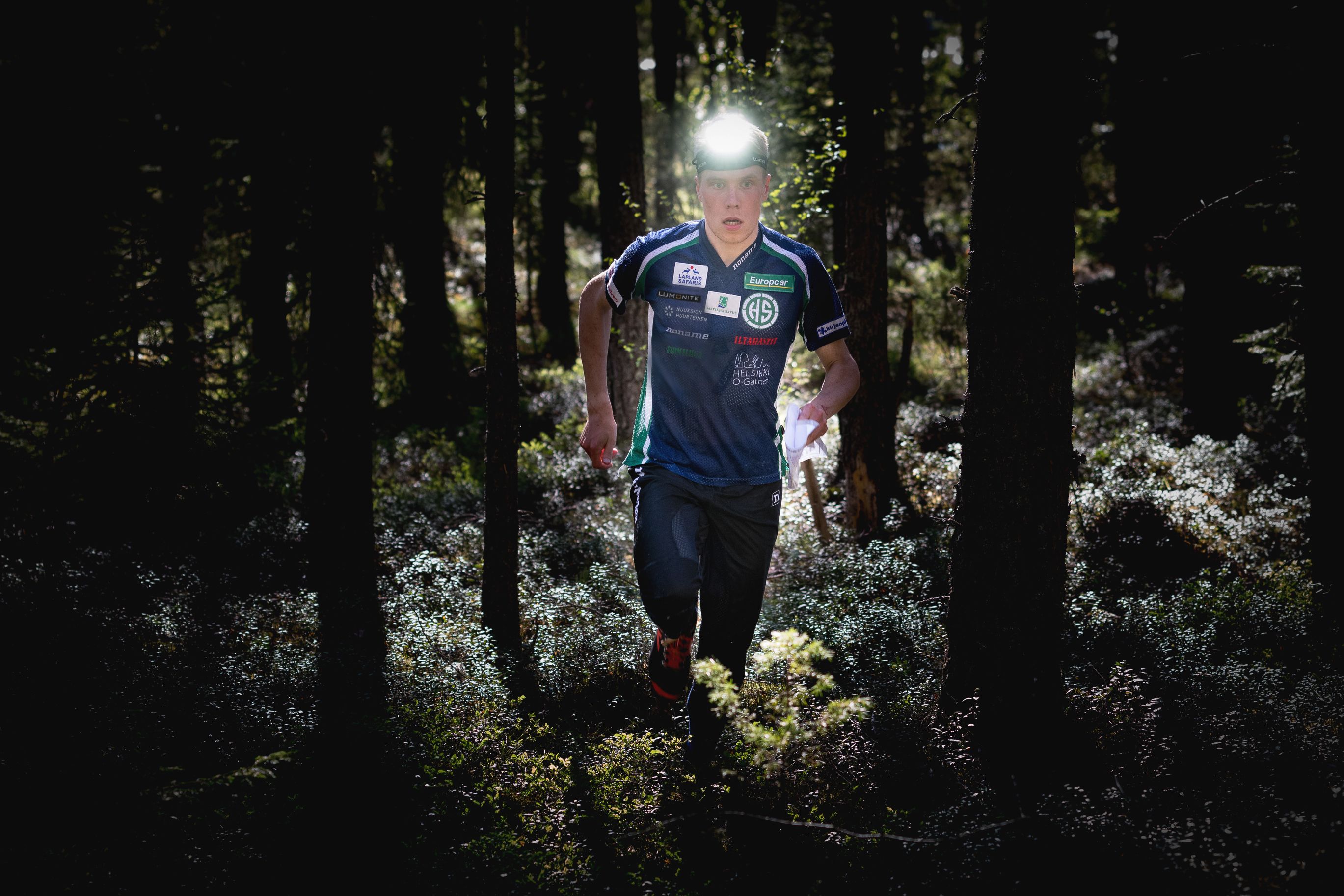 Olli Ojanaho
Orienteering
In 2015-2017 in the Junior World Championship Competitions Olli Ojanaho won 6 gold-, 2 silver- and 2 bronze-medals. Olli represents orienteering club Helsingin Suunnistajat.
Olli about Lumonite Leader:
"Lumonite Leader has been carefully designed to the very last detail. Besides the superior light itself, even the fit and comfortability of Lumonite Slimvest and Lumonite Ergo have been taken to a new level. With Lumonite Leader every night orienteering session feels like a dream!"
---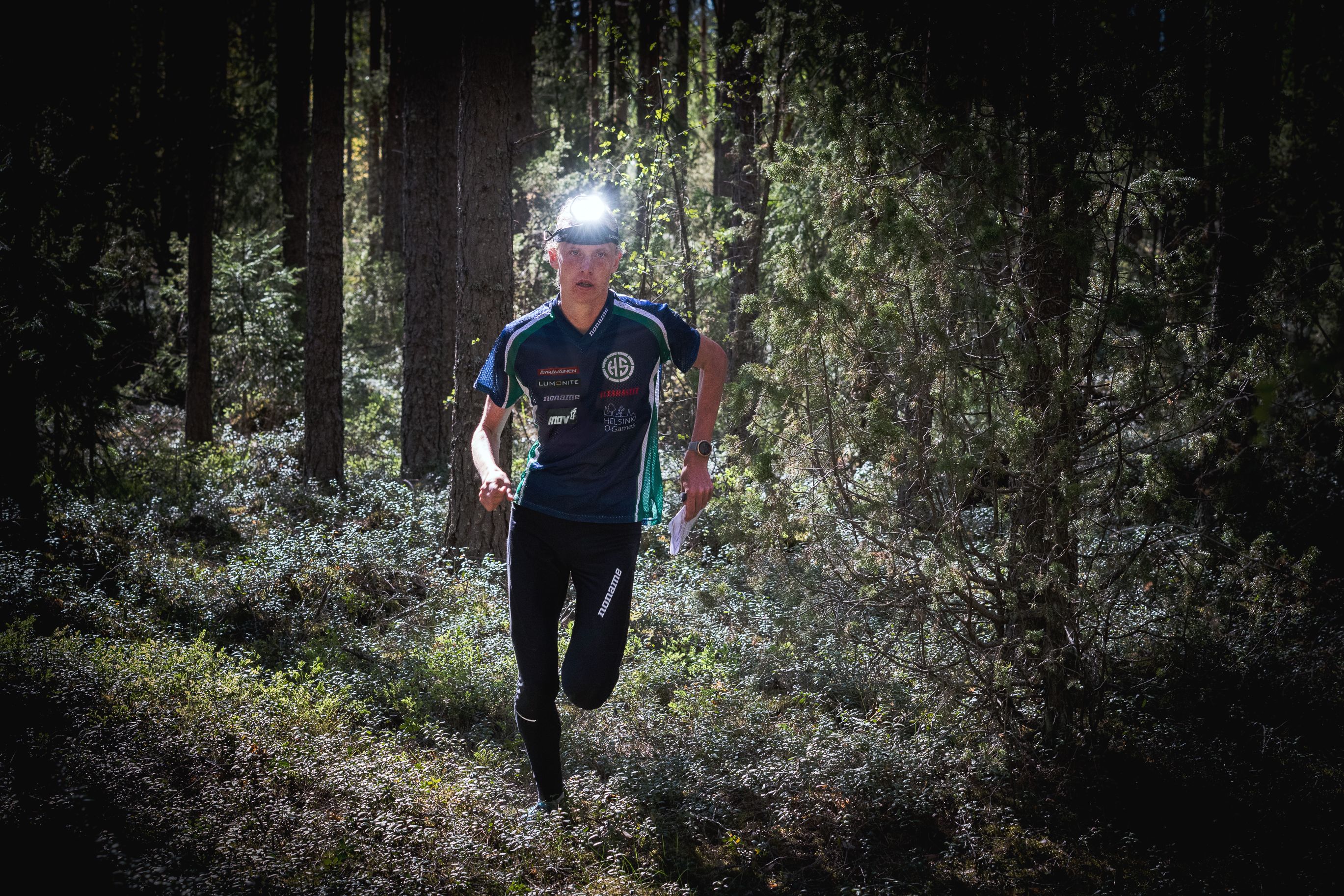 Topi Syrjäläinen
Orienteering
Topi Syrjäläinen represents orienteering club Helsingin Suunnistajat. He is one of their best stars and brilliant nightorienteer.
Topi about Lumonite Leader:
"Lumonite leader pretty much turns the night into a day. At least that's what it feels like to use one while orienteering. Even though the lamp is so powerful, somehow the Lumonite team has managed to keep it lightweight and comfortable. However the thing I appreciate the most is the attention to details in the lamp and the wires, which makes it really reliable partner in competitions and trainings.
---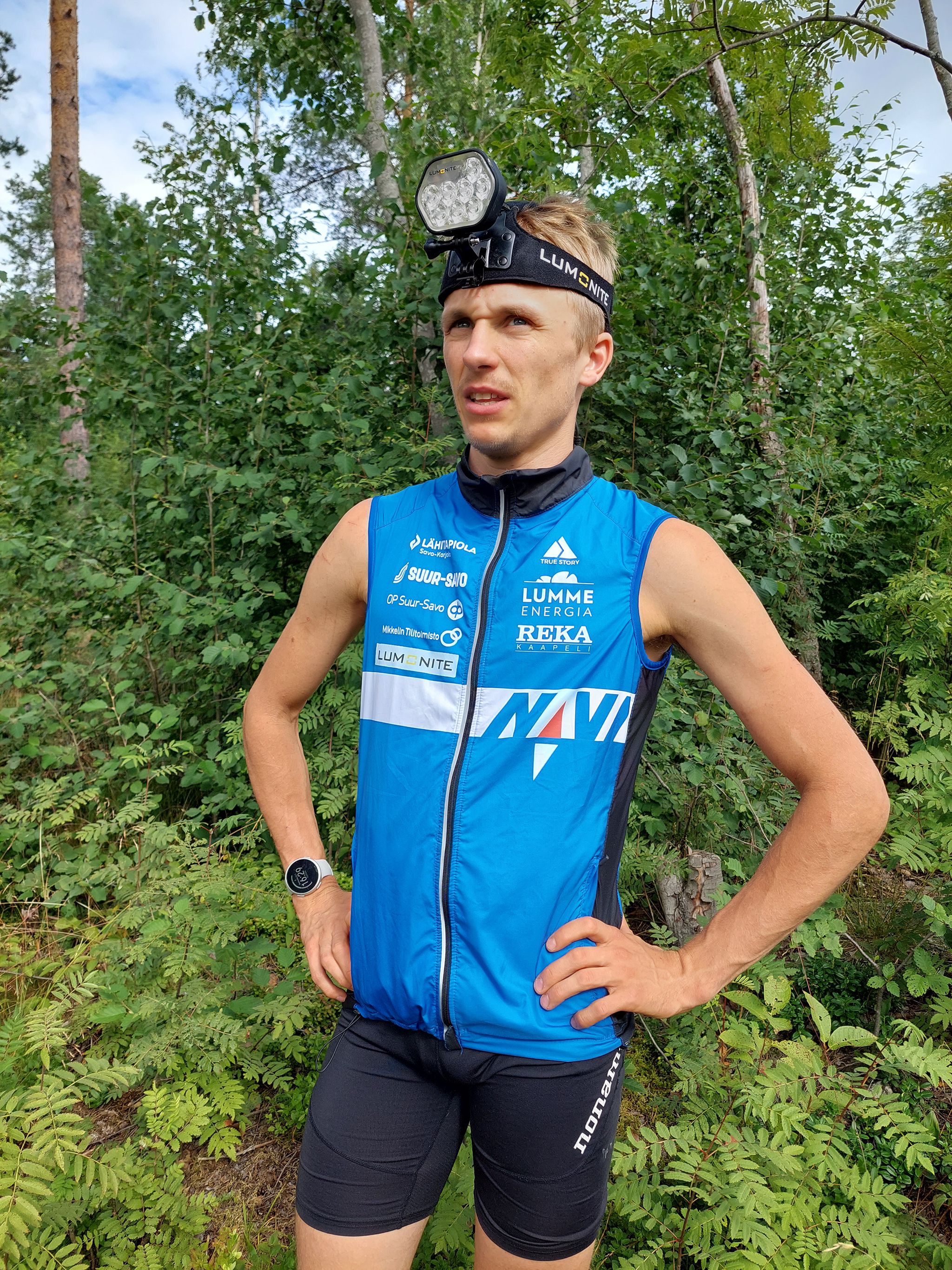 Aleksi Karppinen
Orienteering
Aleksi Karppinen represents orienteering club NaVi. He is one of their brightest stars.
Aleksi about Lumonite Leader:
"''Lumonite Leader give you full potential run in the dark forest than in daylight and Leader with the battery vest are so light weight and unnoticeable that you barely notice it. Lumonite Leader is made to stand whatever extreme conditions and provide the keys for success when you run, ski or orienteer.''
Aleksi about Lumonite Compass R:
"Simply the best lamp. Compass R is very light weight andunnoticeable, but give you lots of light for a very long time. It is suitable for all sports and everyday things.''
---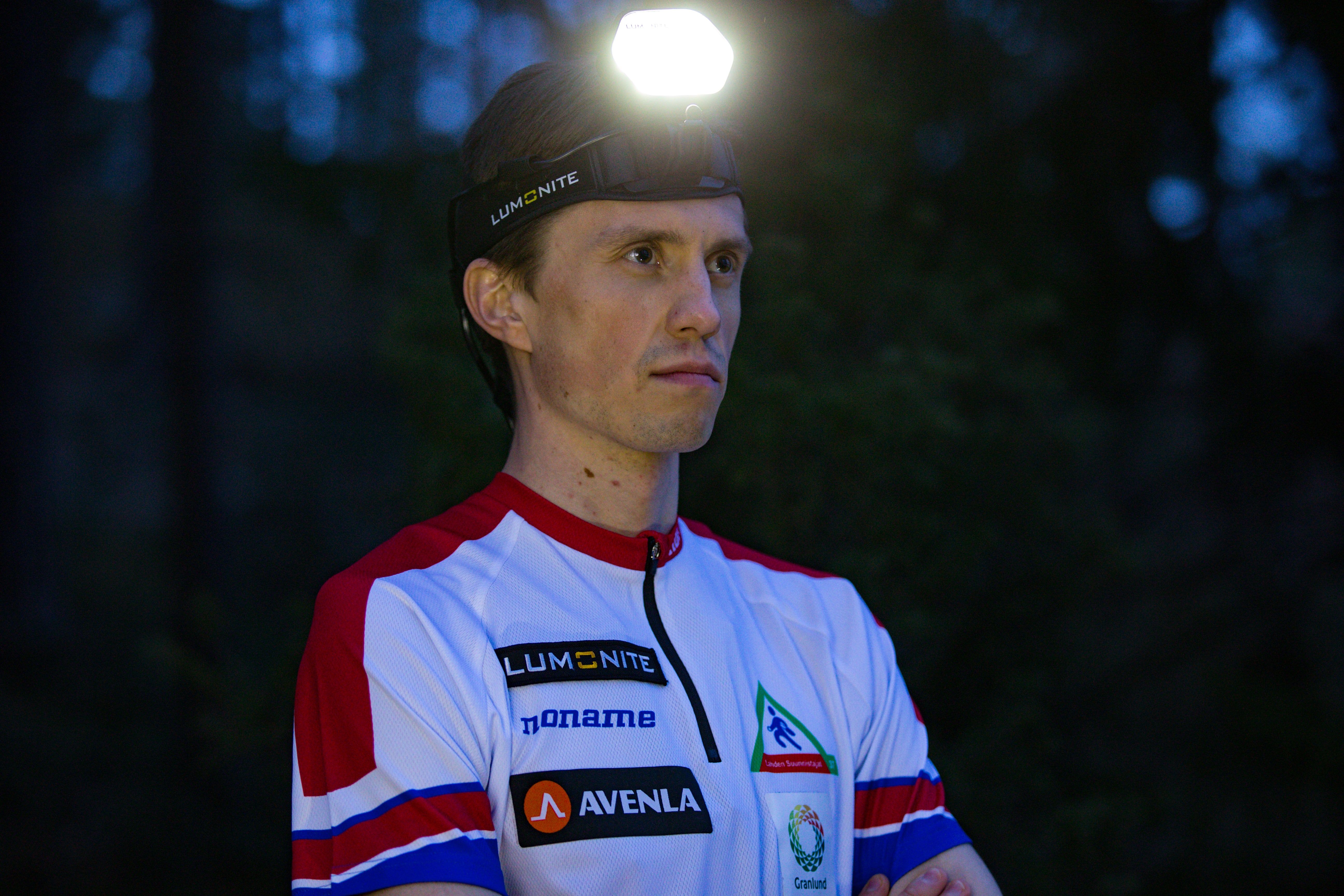 Aleksi Anttolainen
Orienteering
Aleksi Anttolainen represents orienteering club Lahden Suunnistajat -37, and he is one of their best stars nowadays.
Aleksi about Lumonite Leader:
"Lumonite Leader doesn't need any demonstrations. The conductive lamp has huge light output in a very light weight. However, the most important feature I consider to be a fairly wide and even beam of light, which allows for wide-ranging observations of the terrain effortlessly and efficiently."

Aleksi about Lumonite Compass R:
"With Lumonite Compass R's light output and beam width you will survive completely even in the dark forest with a map. Lightweight, convenient and certainly powerful enough. A great choice for a young orienteerer!"
---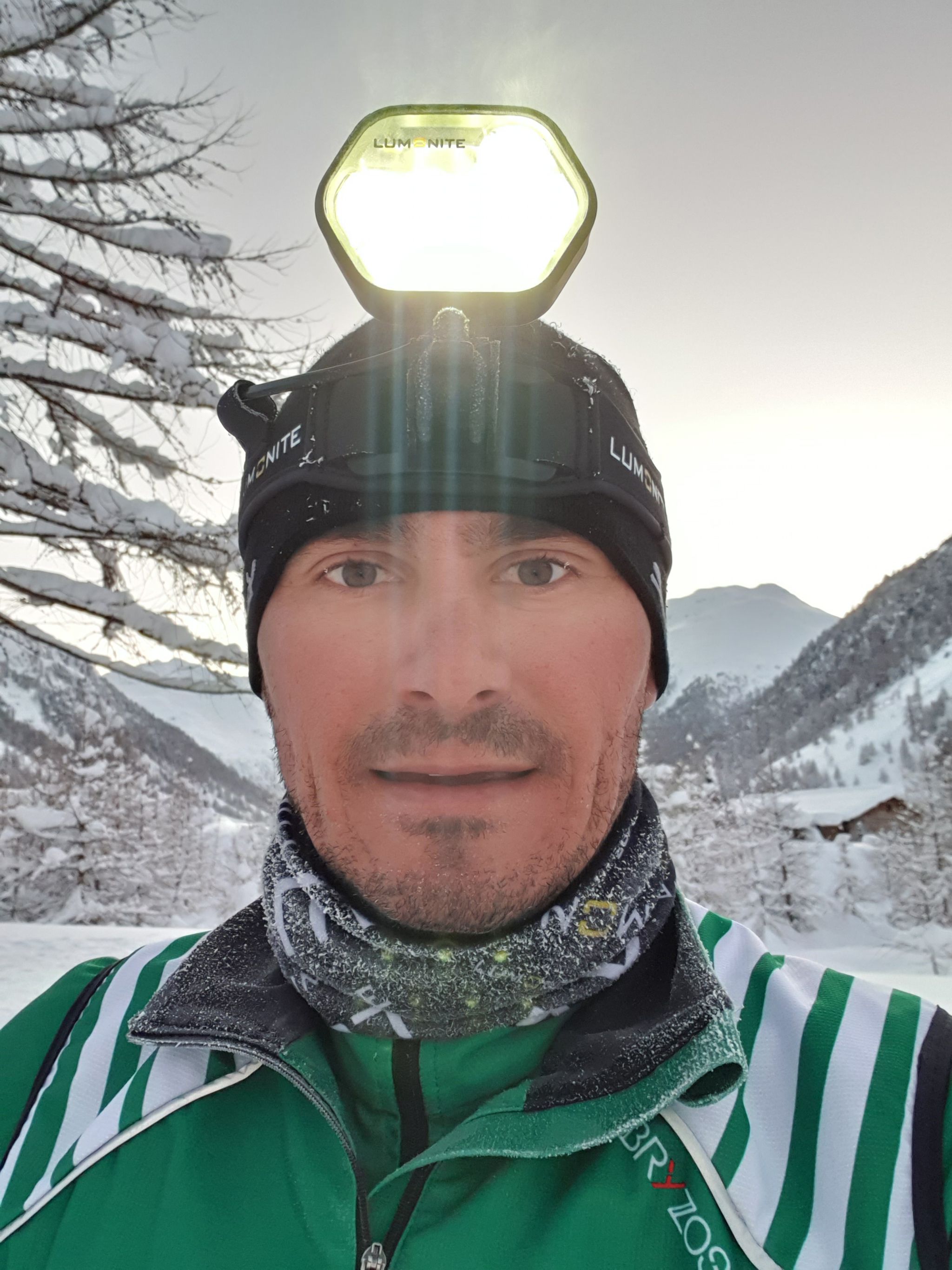 Stanimir Belomazhev
Ski orienteering and cross-country skiing
Three times World Champion and four times European Champion
in ski orienteering. Three times World Ranking Leader.
Stanimir about Lumonite Leader:
"The lamp is AWESOME! It is loaded and ready for crazy adventures."
---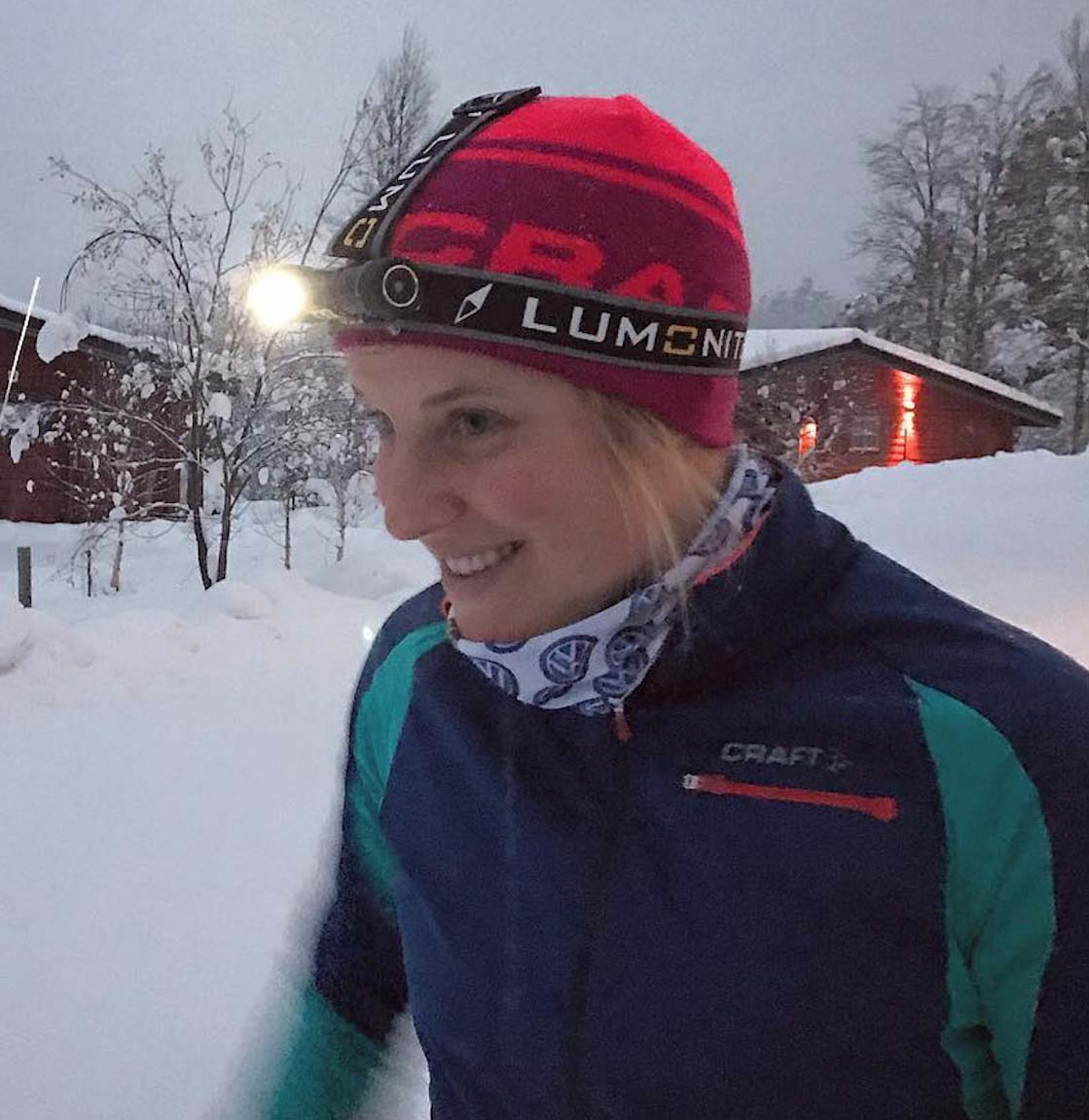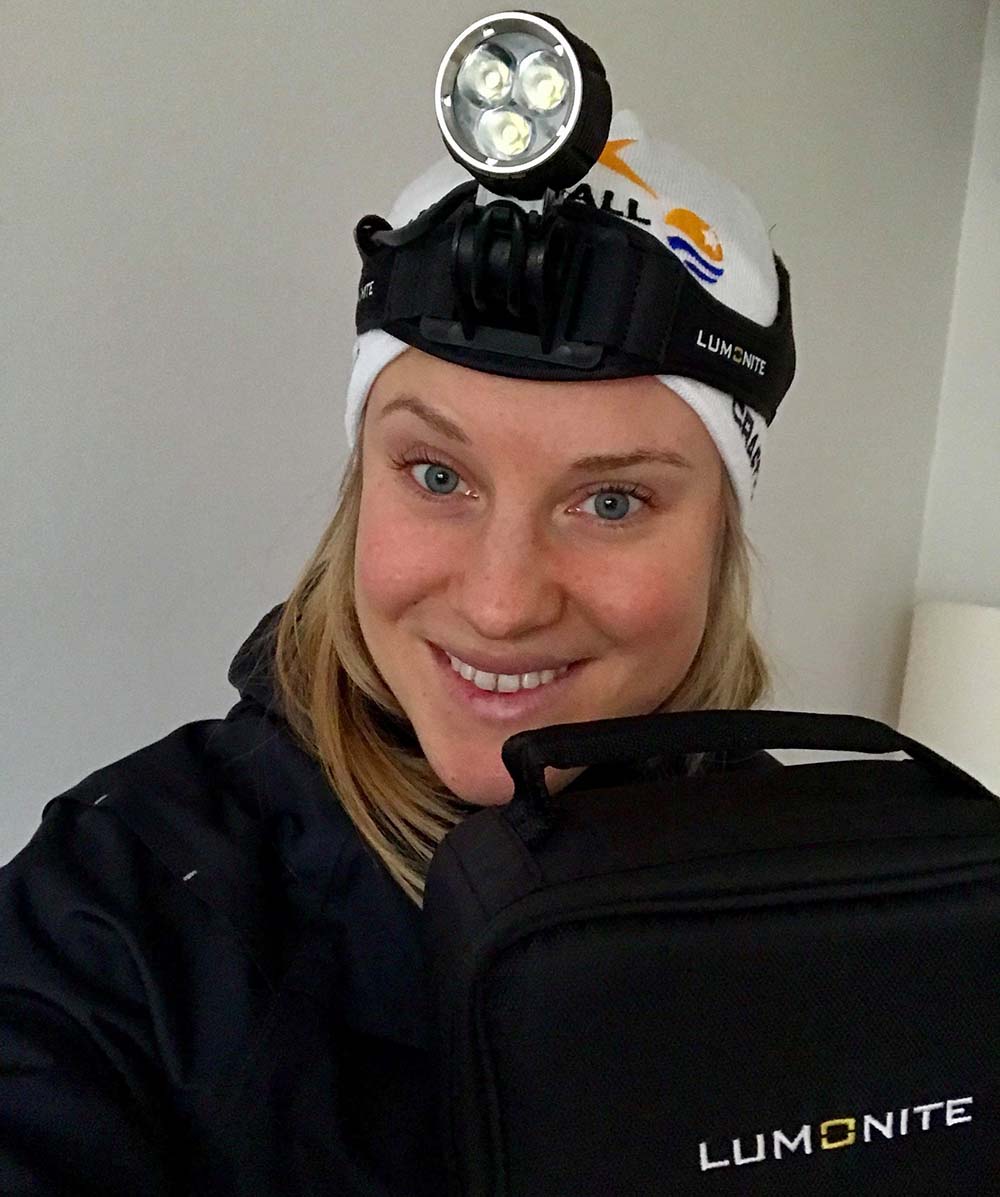 Hanna Falk
Cross country skiing

One of the fastest female pursuit skiers in the world. Represents Swedish national team.
Hanna about Lumonite Compass R:
"Have tested Compass R and been very pleased with it. So smooth and yet so good light!"

Hanna about Lumonite Navigator:
"I ran a round yesterday with the 3000 lamp. An impressive light! Felt like I was running in the daylight and when I lit my lamp it was like my friend's lamp went out!"
---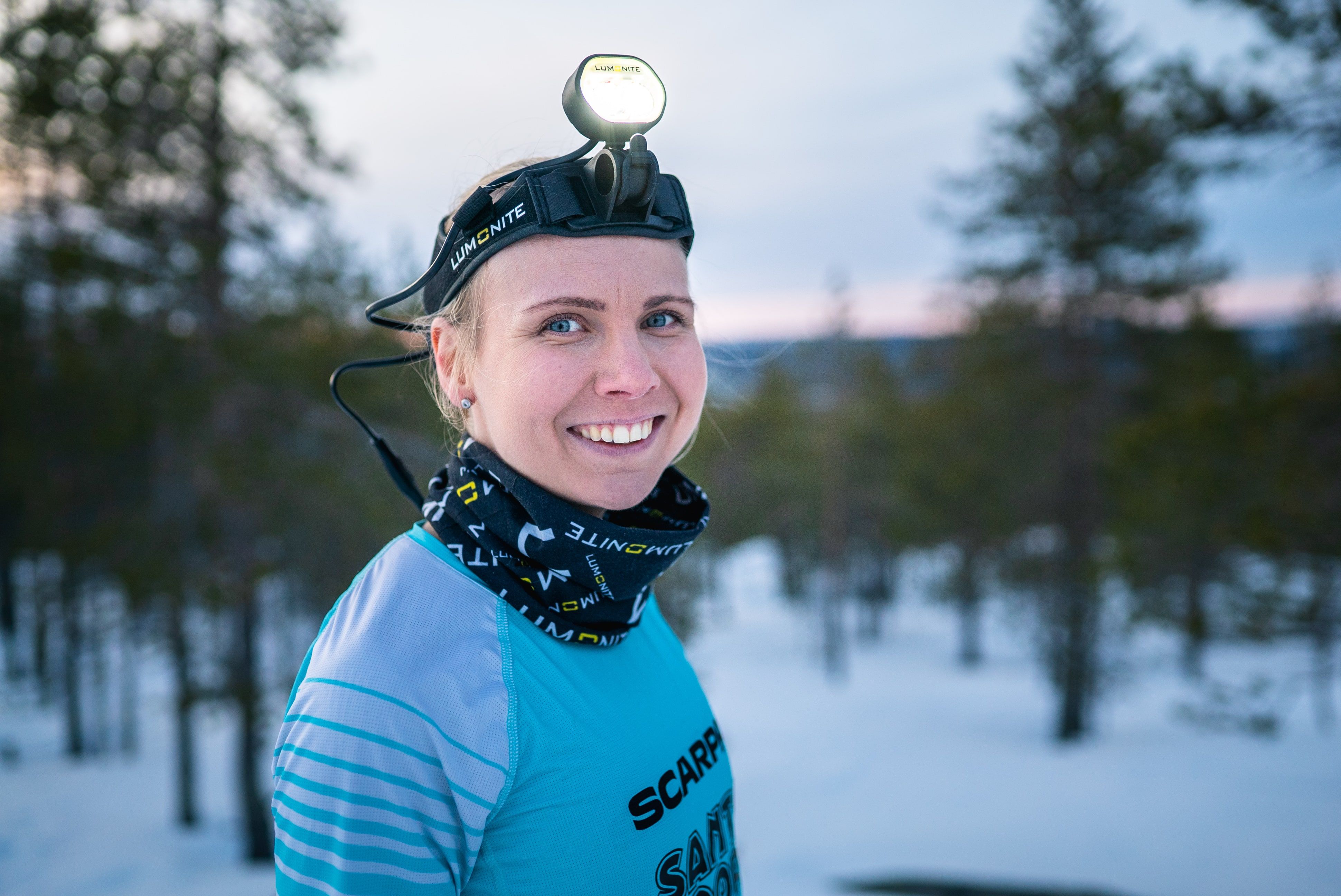 Susanna Saapunki
Mountain Running
A former National Team Skier who has represented Finland in the World Cup and twice in the World Championships since 2014. Nowadays Susanna is representing Trail Running Team Scarpa, and she has achieved succes in mountain running internationally. "The goal is to be one of the toughest mountain runners in the world in 3 years!"
Susanna about Lumonite Compass R:
"Compass R is definitely my favorite! Really light, sits really well on the head and is even discreet when running. What's a really important feature of a headlamp is that the whole workout doesn't go to waste with the adjustment. Light output exceeded all expectations! I'm already looking forward to fall and winter workouts on the trails with this headlamp!"
Susanna about Lumonite Air2:
"My choice for mountain bicykling and Skimo (Ski Mountaineering). Light weight and great light output. The battery is easy to place in a drinking backpack."
---
Team Kalevan Rasti
Orienteering
The most successful Finnish orienteering club of all time! Kalevan Rasti won Jukolan Viesti relay in 2004, 2005, 2007 and 2012, 10-mila relay in 1983, 2010, 2011, 2013 and 2014, and 10-mila women's relay in 2001. Kalevan Rasti has trusted in Lumonite lamps since the beginning of our story. Many Finnish National team athletes, such as Miika Kirmula and Hannu Airila represent Kalevan Rasti.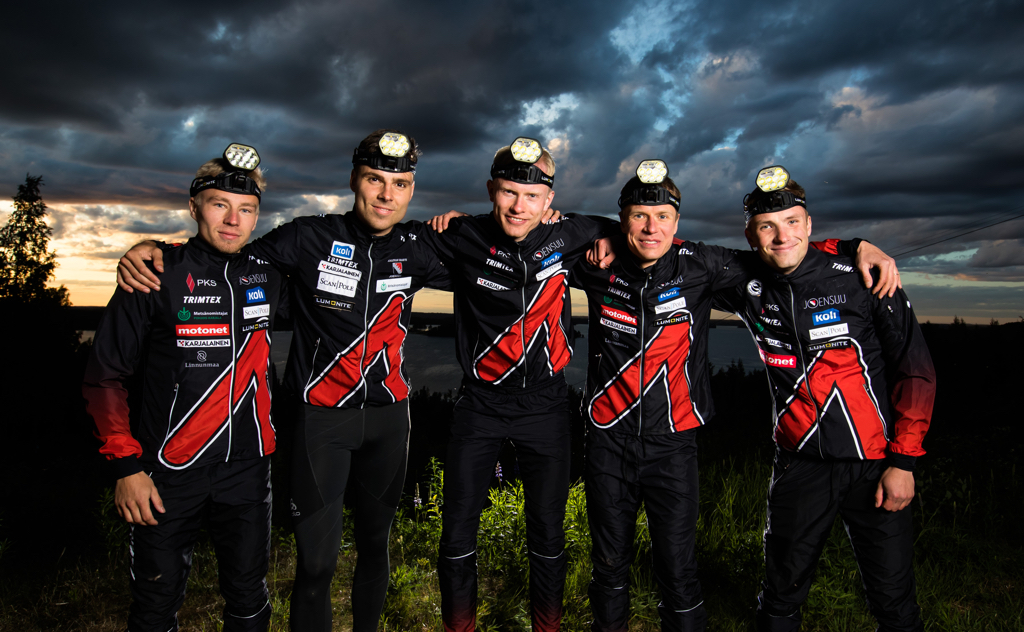 ---
Team Tampereen Pyrintö
Orienteering
One of the most successful Finnish orienteer clubs of all time. Tampereen Pyrintö has won Jukolan Viesti 3 times and Venlojen Viesti 4 times. In addition, the club has won Finnish Champion scores eight times in a row 2009-2016. Tampereen Pyrintö women won 10Mila women competition (Tvåmila) in 2019. Most of "Red Machine" members represent national teams of different nations. The most known athlete of TP is probably one of the best night orienteers in the world, Elias Kuukka.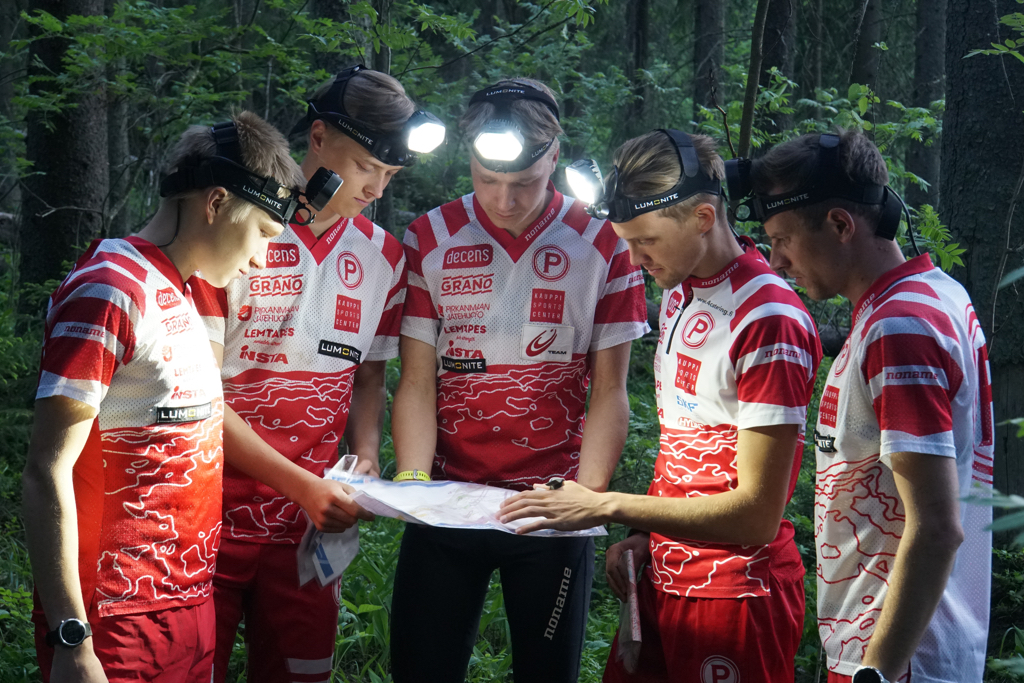 ---
Team Lahden Suunnistajat -37
Orienteering
The second oldest Finnish orienteering club, founded in 1937. The club made a big facelift in 2019 raising this team up to fight in the top. Many great runners represent this team, like Aleksi Anttolainen, Anna Närhi, Karoliina Ukskoski and 9-time World Champion Minna Kauppi.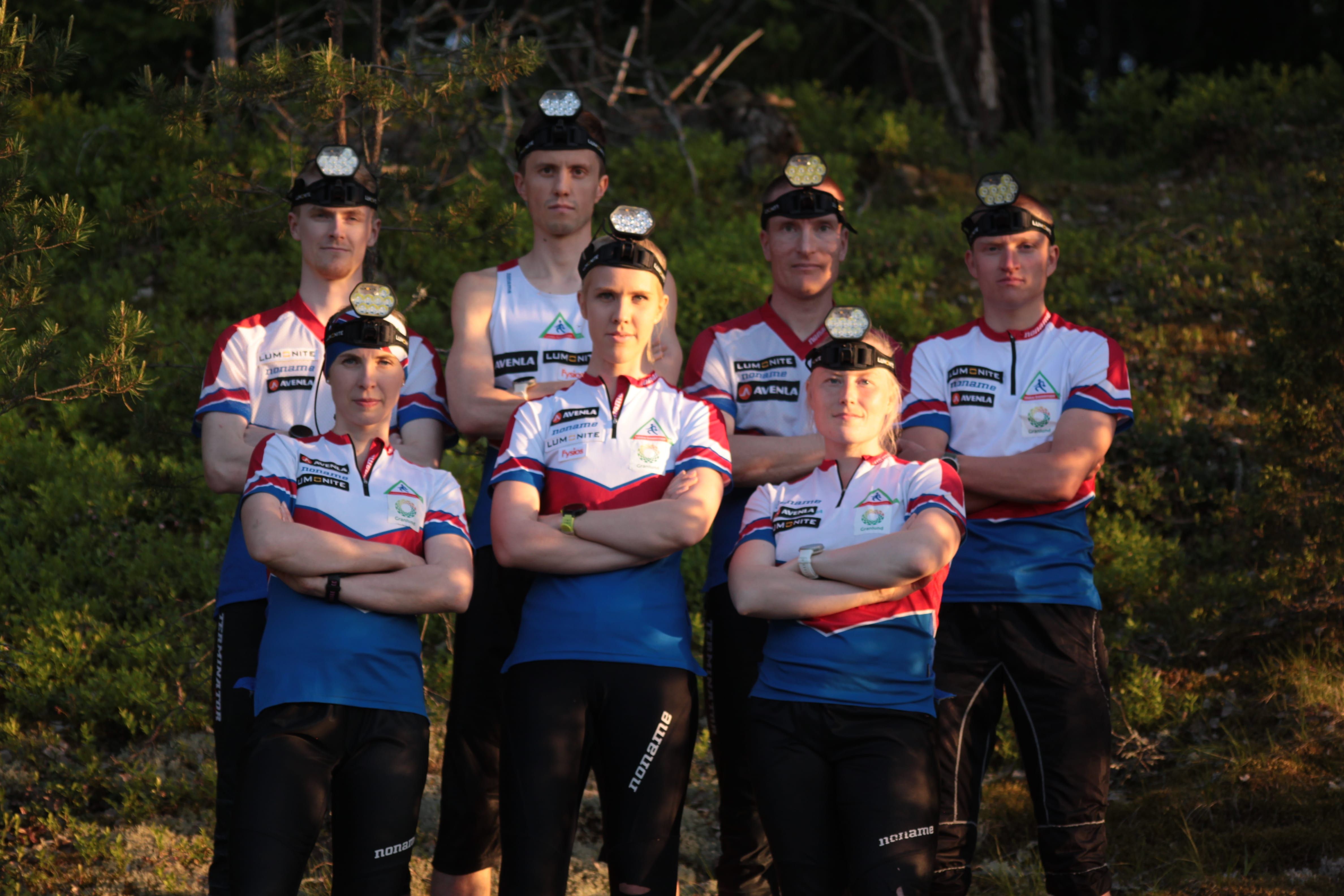 ---
Team Helsingin Suunnistajat
Orienteering
Team Helsingin Suunnistajat is the biggest orienteering club, founded in 1943. Helsingin Suunnistajat has won Jukolan Viesti 8 times and 10Mila once. Many great orienteers represent this team, like Olli Ojanaho, Topi Syrjäläinen and Arttu Syrjäläinen.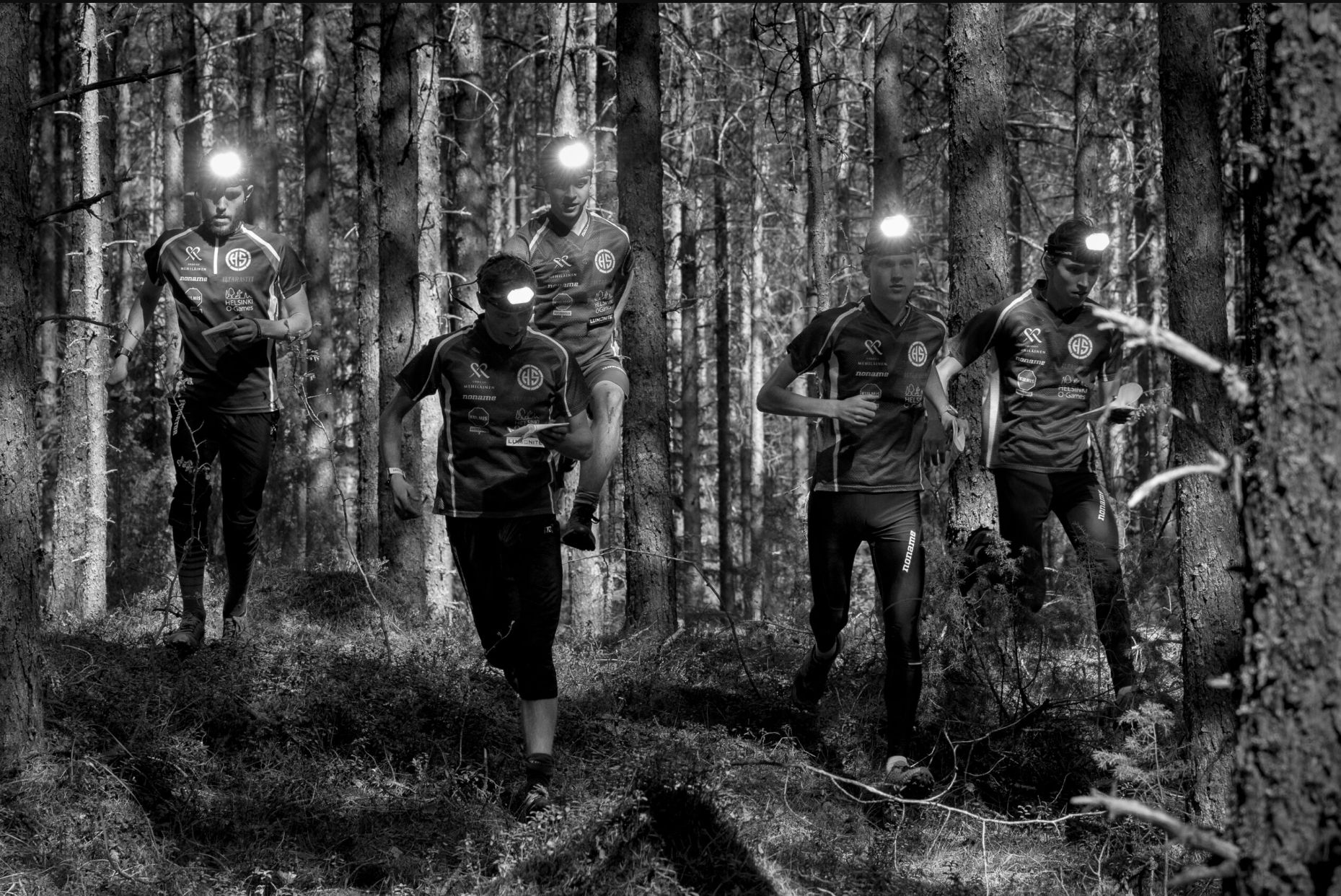 ---
MS Parma
Orienteering
Team MS Parma has many great orienteers, like Maija Sianoja, Akseli Ruohola and Arto Talvinen.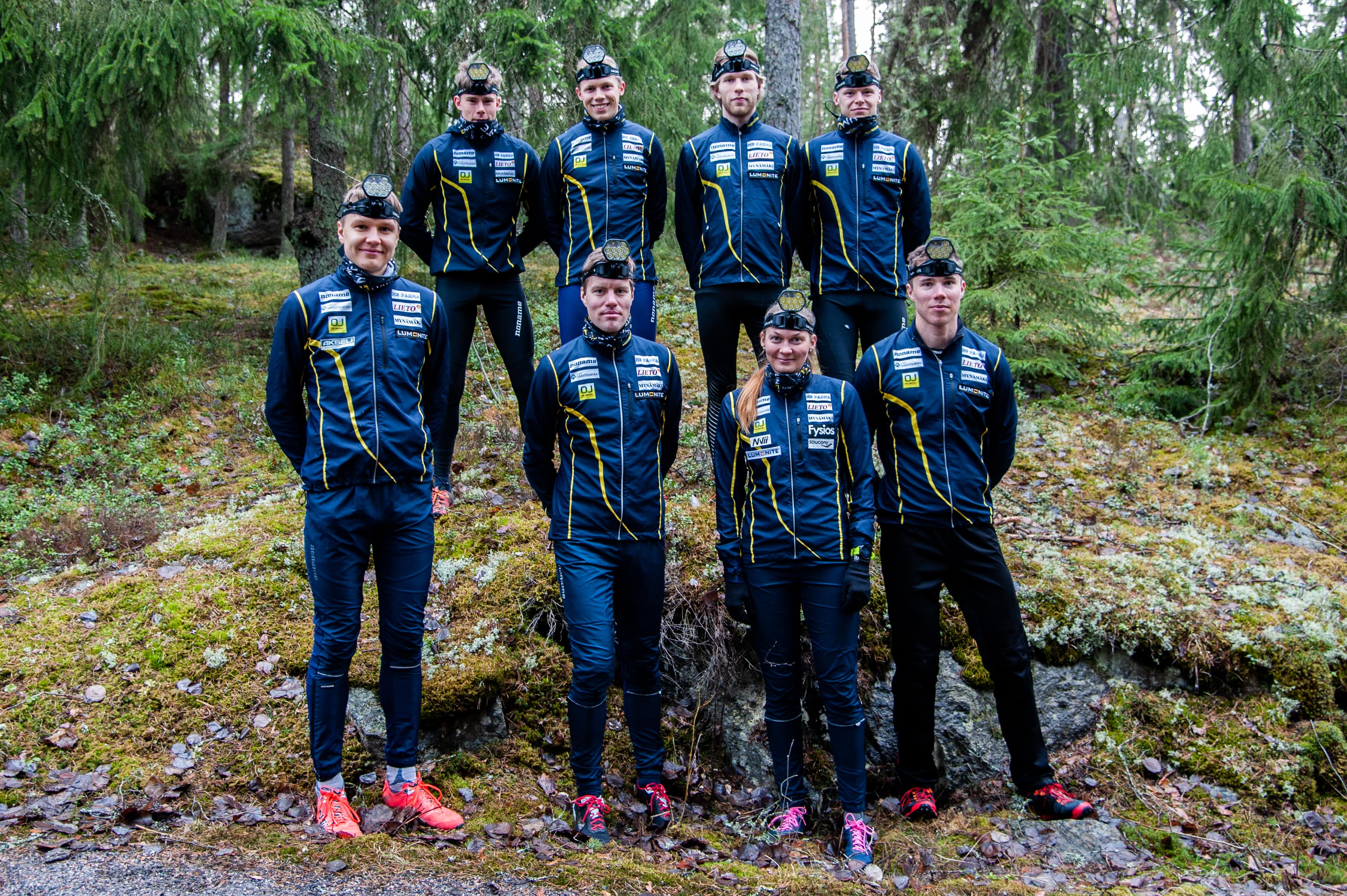 ---
Team Paimion Rasti
Orienteering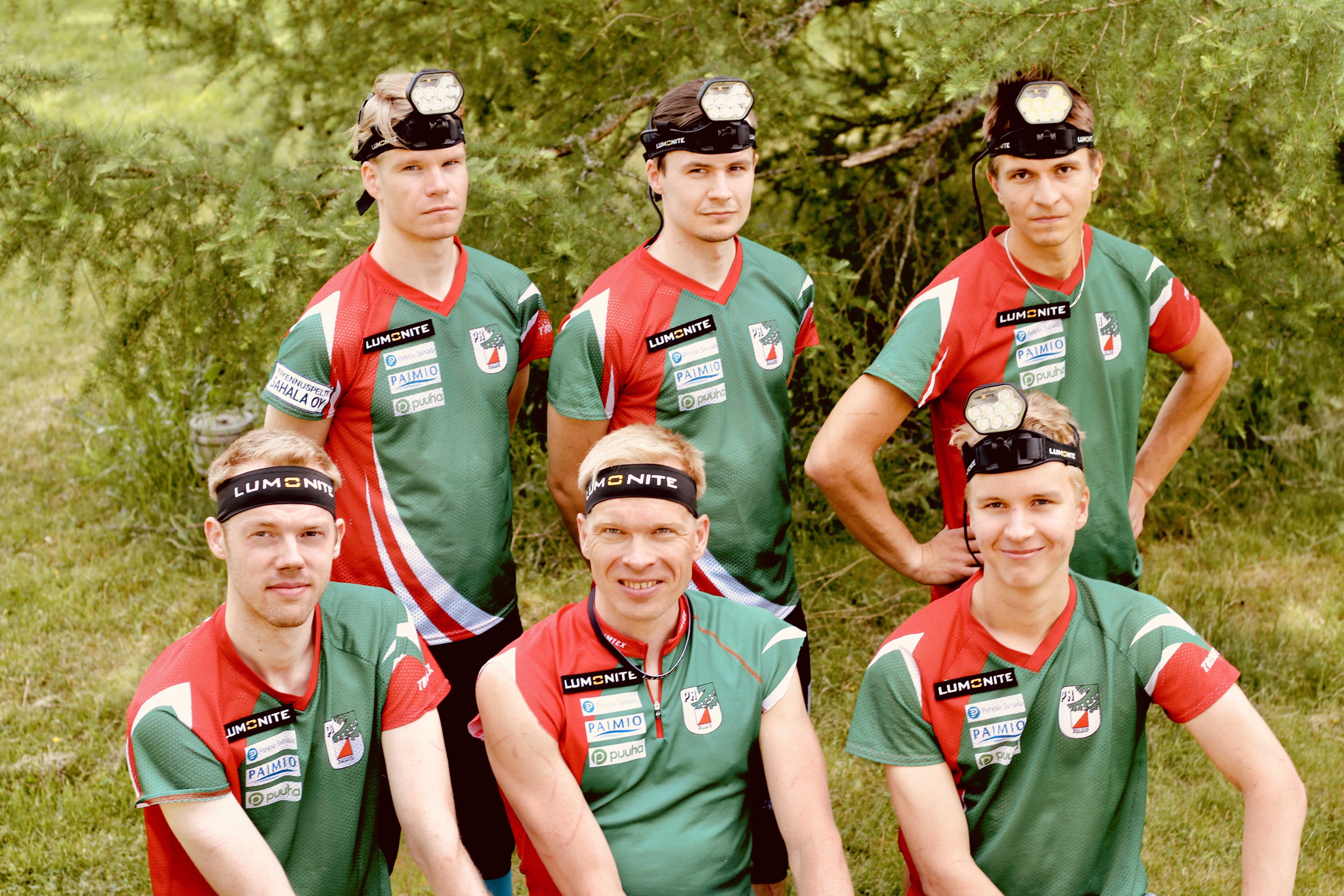 ---
Stora Tuna OK
Orienteering
One of Sweden's biggest and oldest orienteering clubs, with roots from the year 1927. The club has many top class runners and have won many big competitions like 10Mila, Jukola, Venla, 25Manna several times. Stora Tuna OK has won Jukola, the world's biggest night orienteering relay, three consecutive years between 2019-2022.